You will arrive from the right path from the ice/basketball rink. Turn right (East) toward the newest residence buildings, examine the boulders to the right (Fig. 8-1a) and left (below) of the tree clump in Figure 8-1.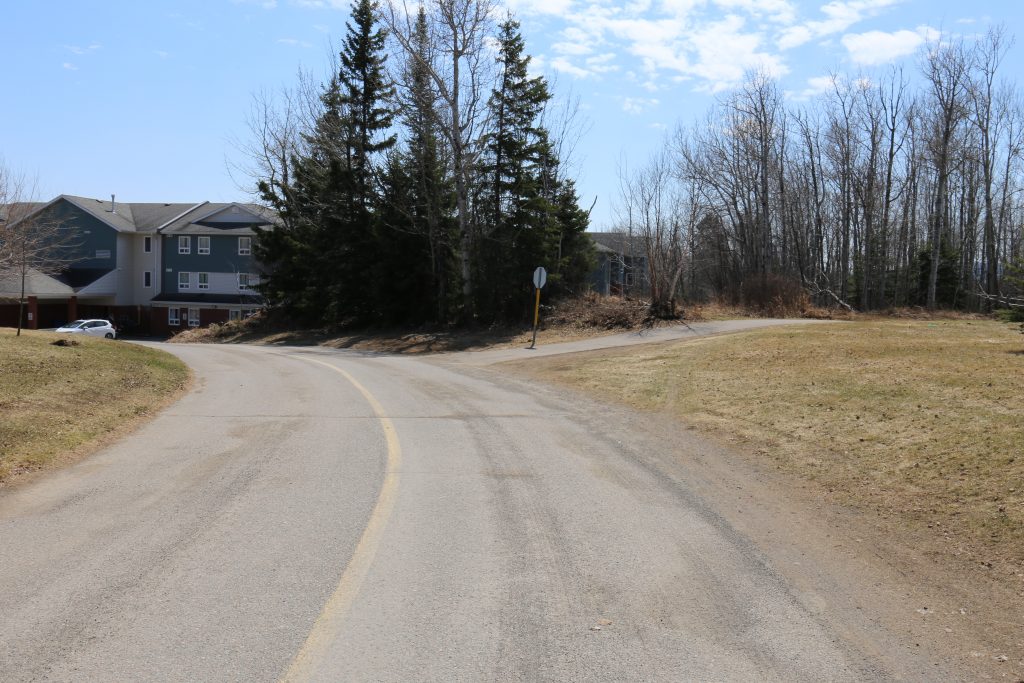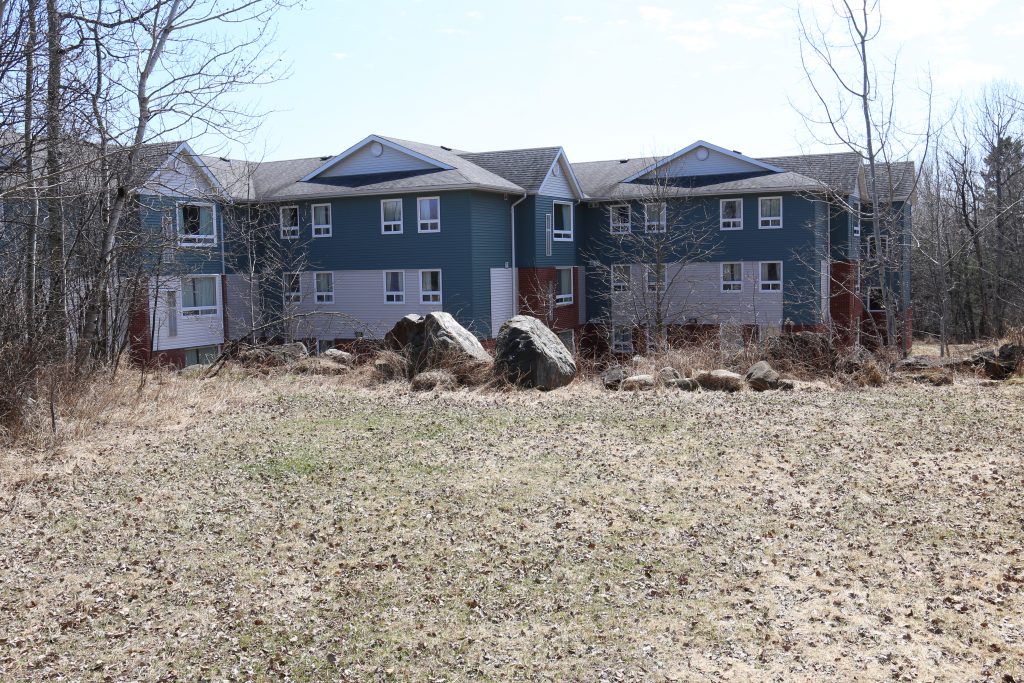 Rocks on the right (Fig. 1a) of the clump of trees in front of you look fairly barren. Only the sandstone rock underneath the granitic boulders supports lichens shown below. Perhaps shading by grass helps the lichen establishment here.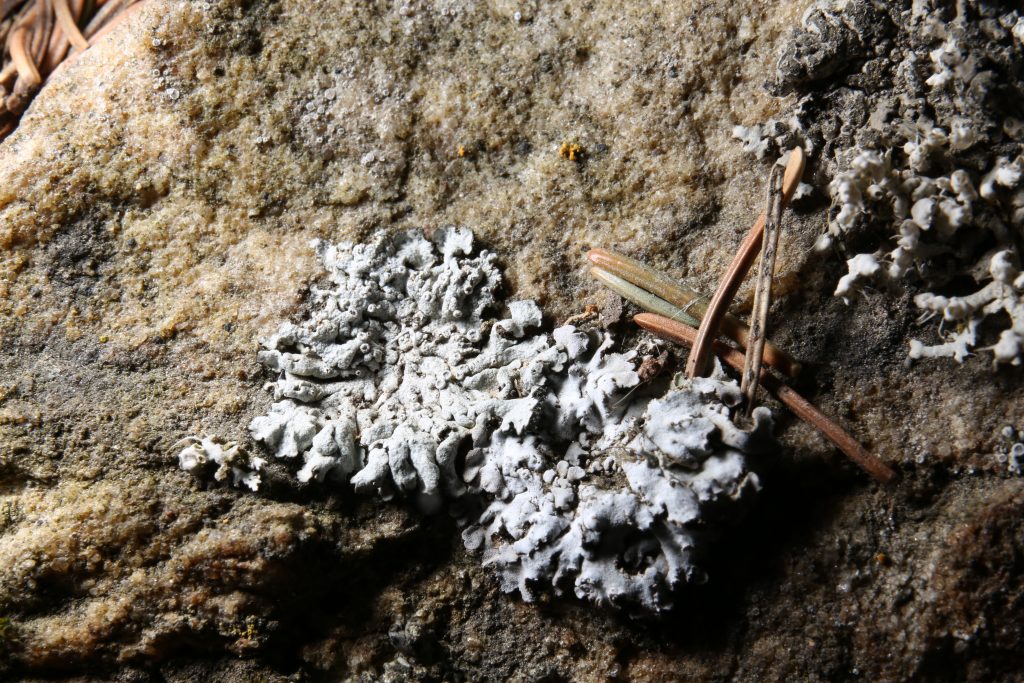 Continuing on, around the left side of the clump of spruces and toward Avilla Center is another pile of boulders, with more "saxicolous" or rock inhabiting lichens.